• decor • fall decor • fall wreaths • farmhouse decor • front porch decor • halloween • halloween decorations • holiday decorations • home and garden • home decor • home decoration • interior decorating • interior decoration • living room decor • Natural Home • outdoor fall decor • pumpkin decor • room decor • room decoration • season change • seasonal decorations • throw pillows • wall art • wall decor • wreath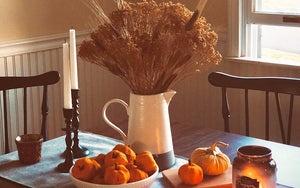 Celebrate Halloween with unique front porch decor, and continue your fall interior decorating theme with seasonal decorations throughout your home. Add comfort and warmth to your eco friendly natural home with a fall wreath, pumpkin decor, soft pillows and rustic wooden furniture for the feel of a country farmhouse. 
---
Creating an English inspired botanical fairy garden in an outdoor space, and tending it with love, is an aesthetic tradition that has been around for hundreds of years.  The people of 13th century England repeated the stories that came down through the ages, and believed that fairies were spirits that dwelled in nature who kept a garden space safe from evil. 
---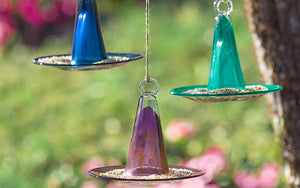 We believe in creating an eco-friendly home environment, so we want to share some of our favorite handcrafted gift ideas to inspire the interior designer within you. Decorating a home with nature inspired pieces that are handcrafted by artisans from around the world is a wonderful opportunity for any homeowner. 
---
If one of your goals is to be a more environmentally conscious person, than we have some tips for you! There is no shortage of information out there about the environmental impact that we're having on our beautiful planet, so we thought we would share some helpful information on how you can make some minor shifts in your lifestyle that can make a big difference to your eco footprint. 
---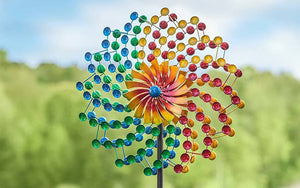 Wind spinners are facinating gifts made out of wind, metal and glass that add color and motion to a porch, yard or garden. Optical Illusion Spinners add a splash of color to the outdoors, along with mesmerizing movement and plenty of style. Just sit and watch the mesmerizing show of dimension and light as the decorative spinner shimmers in the sun.