Enter To Win Our Next Giveaway!
Enter for Your Chance to Win a Free Organic Cotton Baby Gown and a Free Angel Art & Poetry Ebook for New Mothers.
Click Here To Enter Now
From Our Blog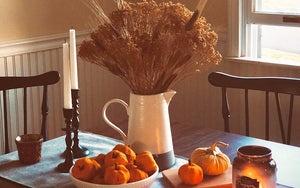 Celebrate Halloween with unique front porch decor, and continue your fall interior decorating theme with seasonal decorations throughout your home. Add comfort and warmth to your eco friendly natural home...
Our Book of Poems for New Mothers
Our Organic Lace Production