• Health and Happiness • Natural Home • Quality Fabrics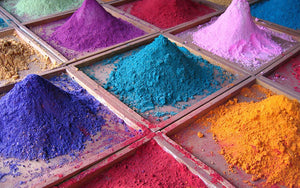 Nature is bursting with radiant colors as far as the eye can see and people stop in awe everyday to admire the palette it flaunts to us all. Whether it is from the soil, root, stem or petal, there is beauty in every piece of mother nature and our ancestors have long been tapping into her gorgeous rainbow, using natural dyes from nature to create vibrance in their hand crafted pieces.
---
• Quality Fabrics • Why Buy Organic
So you eat organic produce once in a while, but you only do so because you're told it is the healthiest option for your body. Well, have you ever stopped to consider that it is not just what you consume into your body that should be of healthiest quality, but also what you put on it? In this article we will focus on why you should buy organic not only in the grocery store, but wherever possible. We specifically focus on why organic farming is so important for all industries.
---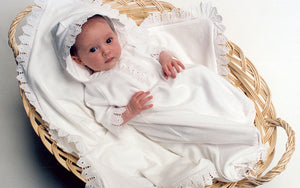 Victorian lace was an art form, just as lace has been an artform for needle crafters all through the ages. The beauty, intricacy, and femininity of Victorian lace can not be surpassed. Whether crocheted or embroidered, lace is the human epitome of heavenly texture, like nature's black lace silhouette of oak trees against the sunset sky, or feathery clouds patterning a windblown stratosphere with intelligent design.