Rudolf Joseph Lorenz Steiner was an Austrian born philosopher and architect whose overall goal throughout his extensive career, was to demonstrate that there are no essential limits to human knowledge. His philosophical work aimed to outline the synthesis between spirituality and science and he even coined the term "Spiritual Science".
---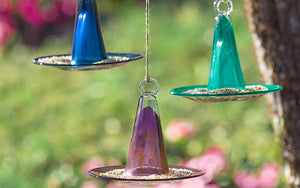 We believe in creating an eco-friendly home environment, so we want to share some of our favorite handcrafted gift ideas to inspire the interior designer within you. Decorating a home with nature inspired pieces that are handcrafted by artisans from around the world is a wonderful opportunity for any homeowner. 
---
If one of your goals is to be a more environmentally conscious person, than we have some tips for you! There is no shortage of information out there about the environmental impact that we're having on our beautiful planet, so we thought we would share some helpful information on how you can make some minor shifts in your lifestyle that can make a big difference to your eco footprint. 
---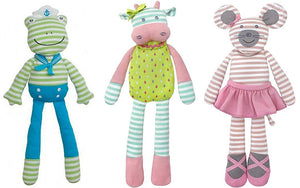 Exposing your children to nasty chemicals is something most parents aren't even aware they're doing. With mass cheap production taking a hold on our economy, the amount of unhealthy chemicals used in toy production, is astounding.
---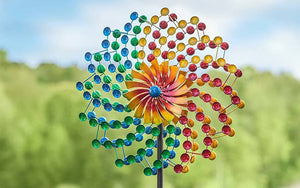 Wind spinners are facinating gifts made out of wind, metal and glass that add color and motion to a porch, yard or garden. Optical Illusion Spinners add a splash of color to the outdoors, along with mesmerizing movement and plenty of style. Just sit and watch the mesmerizing show of dimension and light as the decorative spinner shimmers in the sun.