• Health and Happiness • Natural Home
Creative mothering is so important in our current era of Macbooks, Ipads and smart technology, but how can we encourage future generations to put down their devices and pick up the ancient traditions of painting, drawing and sketching?  Here is an example of how we can become filled with hope and encouragement for the creative mind, and how the artistic process can soothe our souls.
---
Breastfeeding is a beautiful and unique experience, and we at 
Victorian Organics
 believe every mother should give it a try. It can connect you with your little one in the most special way, and there are so many health benefits that nursing provides for both you and your baby. Whether it's your first time, you are looking for some extra tips for your next child, or you just want to understand what a breastfeeding friend is going through, read on to get our top 10 tips that every mother should know before breastfeeding.
---
• Health and Happiness • Natural Home • Quality Fabrics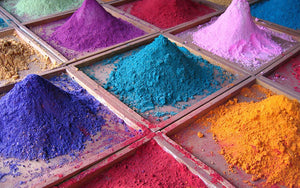 Nature is bursting with radiant colors as far as the eye can see and people stop in awe everyday to admire the palette it flaunts to us all. Whether it is from the soil, root, stem or petal, there is beauty in every piece of mother nature and our ancestors have long been tapping into her gorgeous rainbow, using natural dyes from nature to create vibrance in their hand crafted pieces.
---
Now is the time to stop using dangerous fuels and change our use to wind, solar and sustainable energy. If we use fossil fuel at this pivotal point in our history, we ourselves are responsible for the harm that coal mining and oil drilling do to our environment. It is time to change old energy into new!
---
• Quality Fabrics • Why Buy Organic
So you eat organic produce once in a while, but you only do so because you're told it is the healthiest option for your body. Well, have you ever stopped to consider that it is not just what you consume into your body that should be of healthiest quality, but also what you put on it? In this article we will focus on why you should buy organic not only in the grocery store, but wherever possible. We specifically focus on why organic farming is so important for all industries.